Posts for tag: sleep apnea
By East Ellijay Family & Cosmetic Dentistry
March 30, 2019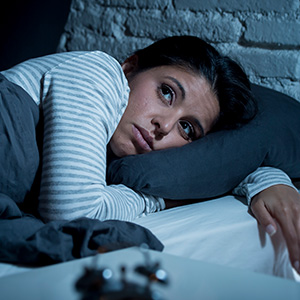 The month of March brings the first day of spring, when nature seems to wake up after a restful winter slumber. It also brings Sleep Awareness Week, which leads us to ask: How's your sleep? For around one of every three people, the answer seems to be: Not so good! In fact, it's estimated that some 50-70 million people in the U.S. alone have sleep problems, including sleep-related breathing disorders like obstructive sleep apnea (OSA).
People who suffer from this condition seem to sleep fitfully and snore loudly—and they may actually wake up dozens of times every night without even knowing it. These "micro-arousals" make it impossible to get restful sleep, which can lead to fatigue, trouble concentrating, and behavioral issues. Children with sleep disorders like OSA are sometimes diagnosed with attention deficit/hyperactivity disorders because the symptoms are very similar.
If you suspect that you (or someone you care about) may have a serious sleep disorder, it's a good idea to get an examination from a medical professional who specializes in this area. If the diagnosis is OSA, there are a number of treatments that can be effective—one of which is an oral appliance that's available from the dental office.
Dentists are quite familiar with the anatomical structure of the mouth, which is sometimes the root cause of OSA. In many individuals, the soft tissue structures in the back of the oral cavity (including the tonsils, tongue and soft palate) can shift position when muscles relax during sleep and block the flow of air through the windpipe. The lack of sufficient air may cause a person to awaken briefly, gasp for breath, and then relax their muscles—over and over again, all night long.
After a complete exam, we can have an appliance custom-made for you that has proven successful in managing mild to moderate cases of OSA. Shaped a little like a retainer, it is worn in your mouth at night and taken out in the daytime. The appliance helps maintain an open airway by re-positioning the jaw and/or keeping the tongue out of the way.
Oral appliance therapy is one of the most conservative options available for treating OSA: It requires no major equipment or irreversible medical procedures. However, there are a number of other options, including machines that supply pressurized air through a face mask and even oral surgery. It's important to consult with a specialist in sleep disorders when you're facing this issue. If the diagnosis is OSA or a similar sleep problem, remember that help may be available here at the dental office.
If you have questions about sleep-related breathing disorders, please contact us or schedule an appointment for a consultation. You can read more in the Dear Doctor magazine articles "Oral Appliances For Sleep Apnea" and "Sleep Disorders & Dentistry."
By East Ellijay Family & Cosmetic Dentistry
November 04, 2014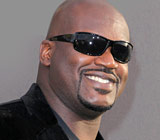 You may think snoring is a minor problem, but it can be a lot more than that. Just ask hoops star Shaquille O'Neal, whose rambunctious snoring bothered his girlfriend enough for her to suspect a health problem. Her observations eventually led to Shaq's diagnosis of moderate Obstructive Sleep Apnea (OSA), which occurs when the soft tissue structures at the back of a person's throat, including the tongue, partially close off the upper airway and prevent air from moving into the lungs during sleep. Sometimes airflow can be blocked completely for 10 or more seconds.
When air flow is reduced, blood oxygen levels drop. This leads to brief waking episodes known as "micro-arousals," which can happen sometimes more than 50 times an hour. The sleeper might not even be aware of this, even while gasping for air. Micro-arousals prevent the person from ever reaching deep, restful sleep.
Besides suffering from excessive daytime sleepiness, studies show sleep apnea patients are at higher risks of heart attacks, congestive heart failure, high blood pressure, brain damage and strokes. People with sleep apnea also have a higher incidence of work and driving-related accidents.
OSA can be treated in a few different ways. On the advice of his doctor, Shaq opted for a Continuous Positive Airway Pressure (CPAP) machine, which generates pressurized air delivered through a face mask worn while sleeping. The force of the pressurized air opens the airway (windpipe) in the same way as blowing into a balloon does.
For people with milder OSA, or who find they can't tolerate wearing a mask during sleep, an oral appliance supplied by a dental professional might be the answer. Oral appliances are worn in the mouth and are designed to gently reposition the jaw and move the tongue forward away from the back of the throat. Success rates of 80% or more have been reported using oral appliances, depending on the severity of the OSA.
If you would like more information on sleep apnea, please contact us or schedule an appointment for a consultation. You can learn more about sleep apnea by reading the Dear Doctor magazine article "Snoring & Sleep Apnea." Dear Doctor also has more on "Sleep Disorders & Dentistry."
By East Ellijay Family & Cosmetic Dentistry
March 03, 2014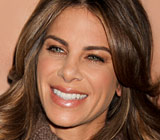 Jillian Michaels, personal trainer and star of television's The Biggest Loser isn't afraid of a tough situation — like a heart-pumping exercise routine that mixes kickboxing with a general cardio workout. But inside, she told an interviewer from Dear Doctor magazine, she's really a softie, with "a drive to be one of the good guys." In her hit TV shows, she tries to help overweight people get back to a healthy body mass. And in doing so, she comes face-to-face with the difficult issue of sleep apnea.
"When I encounter sleep apnea it is obviously weight related. It's incredibly common and affects millions of people," she says. Would it surprise you to know that it's a problem dentists encounter as well?
Sleep apnea is a type of sleep-related breathing disorder (SRBD) that's associated with being overweight, among other things. Chronic loud snoring is one symptom of this condition. A person with sleep apnea may wake 50 or more times per hour and have no memory of it. These awakenings last just long enough to allow an individual to breathe — but don't allow a deep and restful sleep. They may also lead to other serious problems, and even complications such as brain damage from lack of oxygen.
What's the dental connection? Sleep apnea can sometimes be effectively treated with an oral appliance that's available here at the dental office. The appliance, worn at night, repositions the jaw to reduce the possibility of the tongue obstructing the throat and closing the airway. If you are suffering from sleep apnea, an oral appliance may be recommended — it's a conservative treatment that's backed by substantial scientific evidence.
As Michaels says, "I tell people that [sleep apnea] is not a life sentence... It will get better with hard work and a clean diet." So listen to the trainer! If you would like more information about sleep-related breathing disorders, please contact us for a consultation. You can learn more in the Dear Doctor magazine article "Sleep Disorders and Dentistry."