Posts for tag: sedation dentistry
By East Ellijay Family & Cosmetic Dentistry
March 10, 2017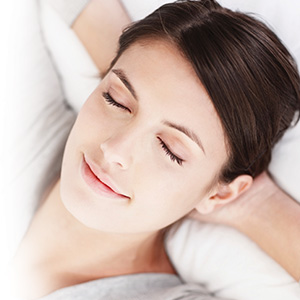 For most people, going to the dentist is as routine as getting their oil changed. But if you're like the one in ten people with severe anxiety, dental visits are anything but routine.
What may have begun as a childhood fear has turned for many people into a lifetime avoidance of dental care. Â This absence of dental cleanings, checkups and treatments can have an adverse effect on not only their oral health but their general health too.
But there are ways you can reduce dental visit anxiety, beginning first with finding a compassionate dental provider. A good dentist-patient relationship is important for everyone, but more so for people with anxiety. Building a trust relationship with a dentist who listens and accepts your fears without judging is your first step to overcoming them.
Though finding an understanding provider is important, it may not be enough in the beginning of your return to regular dental care. To help you further relax during visits, we can also provide medicinal therapies known collectively as sedation.
Although it has some similarities, sedation is different from anesthesia. The latter deadens pain sensation; sedation aims to calm your emotions. The most common sedation is taken in oral form, usually a pill (or syrup for children) taken an hour or so before the appointment. Oral sedation is often used in conjunction with gases like nitrous oxide and local anesthesia.
For a more relaxed state (especially during an involved procedure) we may use intravenous (IV) sedation. With this method we deliver the medication through a small needle or catheter inserted into a vein.
IV sedation places you in a reduced state of consciousness. But it isn't a "sleep" state as what's achieved during general anesthesia, but more of a "semi-awake" state. You won't need assistance with breathing or heart function and you can respond to verbal or touch commands. Many drugs used for IV sedation also have an amnesiac affect, so you won't remember many details about the procedure.
Depending on your level of anxiety, we can match the right therapy to induce calm and relaxation. Sedation can help you see dental visits in a more positive light so that it truly does become a life routine.
If you would like more information on sedation therapy during dental visits, please contact us or schedule an appointment for a consultation. You can also learn more about this topic by reading the Dear Doctor magazine article "IV Sedation in Dentistry."
By East Ellijay Family & Cosmetic Dentistry
March 03, 2016
The truth about sedation dentistry
Dentistry is now a modern, state of the art experience. However, many people still fear of going to the dentist. If you are a fearful dental
patient, sedation dentistry is made for you. You will be relaxed and comfortable throughout your appointment and may not even remember your treatment. Your dentists at East Ellijay Family & Cosmetic Dentistry in East Ellijay, GA would like to help you discover the relief of sedation dentistry.
Using a combination of sedative medication, your East Ellijay dentists can help you feel calm and completely comfortable while you get your dental treatment completed. When you are relaxed, your dentists can get more of your treatment completed in a single visit.
Your dentists at East Eliijay can provide various levels of sedation, depending on your needs. They will use local anesthesia to completely numb the immediate area of treatment, and then provide whichever of the following sedation treatments you choose:
If you want to experience relaxation but still be awake enough to respond to people, minimal sedation might be what you want. You will take oral medication, and may also be given nitrous oxide gas.
If you want a deeper level of relaxation but still be able to respond to commands, moderate sedation would be great for you. You will take either oral medication or have intravenous medication.
If you want to be completely asleep and not remember your appointment, deep sedation is what you need. You will be given injected medication, oral medication and possibly nitrous oxide.
Sedation dentistry can give you the help you need when you fear going to the dentist. You can feel confident knowing you will be relaxed and comfortable during your appointment. Your dentists at East Ellijay Family & Cosmetic Dentistry in East Ellijay, GA want to introduce you to the safety and comfort of sedation dentistry. If you need to have dental treatment, fear not! Help is just a phone call away. Experience sedation dentistry for yourself and call today!