Posts for tag: nutrition
By East Ellijay Family & Cosmetic Dentistry
November 15, 2019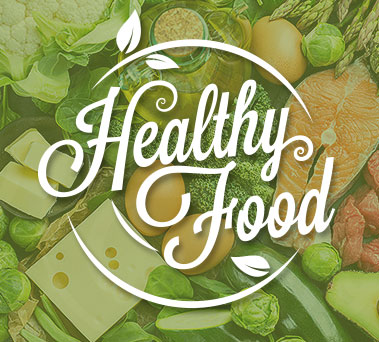 You can't separate your oral health from your overall health. What's beneficial for your body in general is usually beneficial for your teeth and gums.
Take the foods you eat: good nutrition is essential to general health and well-being. But the same foods that keep the rest of your body healthy often do the same for your mouth—and those that are not so good for the rest of you are usually not good for your teeth and gums either.
Here are 4 different types of foods that positively impact both mouth and body.
Cheese and dairy. Dairy products are rich in calcium, essential for strengthening both your bones and your teeth. Cheese helps stimulate saliva and protects against calcium loss. Cow's milk contains minerals and proteins both your body and mouth needs. It also contains lactose, a less acidic sugar that doesn't contribute to tooth decay.
Plant foods. Vegetables and fruit are loaded with vitamins and nutrients that keep the body functioning normally. They also contain fiber: Not only is this good for your digestive system, it requires chewing to break it down in the mouth, which stimulates saliva. A good flow of saliva helps prevent your mouth from becoming too acidic and thus more prone to dental disease.
Black and green teas. A nice cup of hot tea isn't just soothing—it's rich in antioxidants that help fight disease in the body (and the mouth). Black tea also contains fluoride, which has been proven to strengthen enamel against acid attack.
Chocolate. There's both good and bad news about this perennial favorite. The good news is the polyphenolic compounds (a kind of antioxidant) in unrefined cocoa can protect against disease including tooth decay. The bad news is most processed chocolate is loaded with added sugar—not the healthiest substance for your body, and definitely not for your teeth. Try then to incorporate small amounts of chocolate in your diet, the lower the sugar content the better.
Eating nutritiously helps your body stay healthy and disease-free. And coupled with daily hygiene and regular dental visits, it's one of the best things you can do for your teeth and gums.
If you would like more information on nutrition and dental health, please contact us or schedule an appointment for a consultation. You can also learn more about this topic by reading the Dear Doctor magazine article "Nutrition and Oral Health: How Diet Impacts Dental and General Health."
By East Ellijay Family & Cosmetic Dentistry
June 11, 2014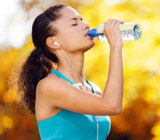 If you or your family has an active sports lifestyle, you probably already know the importance of food and liquids for energy and hydration. But what you eat and drink (and how often) could unintentionally increase your teeth's susceptibility to tooth decay. With that in mind, you should plan your nutrition and hydration intake for strenuous exercise to maximize energy and reduce the risk of tooth decay.
On the general health side, carbohydrates are your main source of energy for sports or exercise activity. You should eat a substantial carbohydrate-based meal (such as pasta, cereal or sandwiches) a few hours before a planned event. An hour before, you can snack on something easily digestible (avoiding anything fatty) to prevent hunger and as additional energy fuel.
It's also important to increase your liquid intake before strenuous activity to avoid dehydration, usually a couple of hours before so that your body has time to eliminate excess fluid. During the activity, you should drink three to six ounces of water or sports drink every ten to twenty minutes to replace fluid lost from perspiration.
While water is your best hydration source, sports drinks can be helpful — they're designed to replace electrolytes (sodium) lost during strenuous, non-stop activity lasting more than 60 to 90 minutes. They should only be consumed in those situations; your body gains enough from a regular nutritional diet to replace lost nutrients during normal activity.
In relation to your oral health, over-consumption of carbohydrates (like sugar) can increase your risk of tooth decay. The acid in most sports drinks also poses a danger: your teeth's enamel dissolves (de-mineralizes) in too acidic an environment. For these reasons, you should restrict your intake of these substances — both what you eat and drink and how often you consume them. You should also practice regular oral hygiene by brushing and flossing daily, waiting an hour after eating or drinking to brush giving your saliva time to wash away food particles and neutralize the acid level in your mouth.
Knowing what and when to eat or drink is essential to optimum performance and gain in your physical activities. Along with good oral hygiene, it can also protect your oral health.
If you would like more information on the best sports-related diet for both general and oral health, please contact us or schedule an appointment for a consultation. You can also learn more about this topic by reading the Dear Doctor magazine article "Nutrition for Sports."