Posts for: September, 2020
By East Ellijay Family & Cosmetic Dentistry
September 20, 2020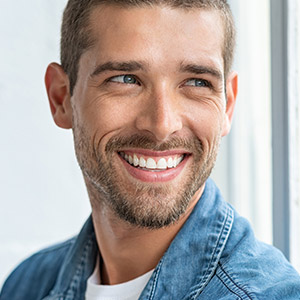 In case you missed it, September is Self-Improvement Month. Don't fret if you weren't aware—we're not sure how the ninth month acquired this celebration of positive human development either. But as long as we're celebrating, do something good for yourself—like improving your smile.
If this doesn't seem like a lofty enough self-improvement goal, remember this: There's much more to a smile than its looks. Smiles "speak" a social language, allowing us to wordlessly communicate acceptance, happiness, or even sympathy. A smile is a valuable part of beginning and maintaining relationships, be they familial, social or professional.
So why not go all out and enhance your smile during Self-Improvement Month? To that end, here are a few options:
Teeth whitening. Maybe your teeth are a little yellowed. If you have mild to moderate enamel staining, consider undergoing a professional whitening procedure. We use a safe but effective solution to give you just the level of brightness you want. And with proper maintenance and occasional touch-ups, you can have a brighter smile for years.
Bonding, veneers or crowns. If your teeth have chips, heavy discolorations or other mild to moderate defects, we can offer a variety of solutions. We can bond special dental materials to repair slight defects that make a tooth look good as new. For moderate flaws, heavy staining or slight gaps, we can bond a custom-made veneer to the front of teeth to hide these imperfections. We can also cap teeth with natural-looking crowns to cover larger disfigurements.
Orthodontics. Misaligned teeth can detract from an otherwise attractive smile. Orthodontics can help—and as long as you're in good oral and general health, you can undergo bite correction at any age. Braces aren't your only option: Removable clear aligners are nearly invisible to others, and because they're removable, they make it easier to keep your teeth clean.
Dental implants. Missing teeth can definitely dim a smile. And while there are a number of restoration options, dental implants are one of the top choices. Implants not only look and feel lifelike, they're exceedingly durable. Although they may be more expensive up-front, they have been shown to last longer and tend to require less maintenance than other restorations. Dental implants are a worthwhile investment in a long-term smile.
Cosmetic enhancements like teeth whitening or bonding may require only one or two visits, while other options like orthodontics or implants can take much longer. But you can still get the ball rolling now. Make an appointment this month for a full dental exam and consultation to start your journey toward improving your smile.
If you would like more information about enhancing your smile, please contact us or schedule a consultation. To learn more, read the Dear Doctor magazine article "Cosmetic Dentistry: A Time for Change."
By East Ellijay Family & Cosmetic Dentistry
September 10, 2020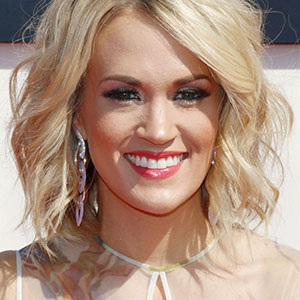 If you're well past your teen years, you probably have several reasons for not straightening your crooked smile: the expense, the time and the embarrassment of being a 30-, 40- or 50+- something wearing braces. But we have five reasons why adult orthodontic treatment can be a smart choice: Tom Cruise, Kathy Bates, Carrie Underwood, Danny Glover and Faith Hill.
That's right: Each of these well-known entertainers and performers—and quite a few more—underwent treatment to improve a poor dental bite. And not as teenage unknowns: Each on our list wore braces or clear aligners as famous adults (the paparazzi don't lie!).
Here are a few of the reasons why these celebrities chose to change their smile through orthodontics—and why you can, too.
Age isn't a factor. Straightening misaligned teeth isn't reserved only for tweens and teens—there are a growing number of adults well into their middle and senior years undergoing orthodontic treatment. As long as your teeth are relatively sound and your gums are healthy, it's altogether appropriate to undergo bite correction at any age.
A boost to your dental health. Gaining a more attractive smile through orthodontics is in some ways an added benefit. The biggest gain by far is the improvement straightening your teeth can bring to your long-term health. Misaligned teeth are more difficult to keep clean of dental plaque, which can increase your disease risk. They also may not function as well as they should while chewing food, which can affect your digestion.
Traditional braces aren't the only way. If the thought of displaying all that hardware makes you cringe, it's not your only option. One of the most popular alternatives is clear aligners, custom plastic trays that are nearly invisible on your teeth—and you can take them out, too. Another method growing in popularity are lingual braces: All the hardware is behind the teeth and thus out of sight. And you can, of course, opt for traditional braces—just ask Tom Cruise!
Oh, yes—a new smile! Orthodontics was truly the first "smile makeover." It can improve your appearance all by itself, or it can be part of a comprehensive plan to give you an entirely new look. While the gains to your health are primary, don't discount what a more attractive smile could do for you in every area of your life.
The best way to find out if orthodontics will work for you is to visit us for an initial exam and consultation. Just like our A-list celebrities, you may find that orthodontics could be a sound investment in your health and self-confidence.
If you would like more information about orthodontic treatments, please contact us or schedule an appointment. To learn more, read the Dear Doctor magazine articles "Orthodontics for the Older Adult" and "The Magic of Orthodontics: The Original Smile Makeover."