Posts for: January, 2015
By East Ellijay Family & Cosmetic Dentistry
January 29, 2015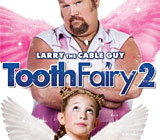 Did you know that severe tooth decay is America's #1 chronic childhood disease? Actress Brady Reiter didn't know either — until she became the star of the movie Tooth Fairy 2, and then joined forces with the National Children's Oral Health Foundation: America's ToothFairy®.
"Before, I didn't even realize what can happen to kids if they don't take care of their teeth," 11-year-old Brady recently told Dear Doctor magazine, after viewing photos of children suffering from severe tooth decay. "There are kids in America who don't know that it's important, or they just don't have the resources to be able to take care of their teeth or to go to the dentist."
This young Tooth Fairy knows just how magical — and vital to a child's self-esteem — a beautiful smile can be.
"When you feel bad about opening up your mouth and smiling, a kid's confidence just goes down the drain," she said.
NCOHF recently tapped 11-year-old Brady to head the America's ToothFairy Kids Club, which offers kids personalized letters from the Tooth Fairy along with lots of encouraging oral health tips and fun activities — free!
"I'm really excited to be part of it," Brady told Dear Doctor. "Kids learn how to take care of their of smile by joining this club. By supporting America's ToothFairy, we can help kids in need get dental care and have a healthy smile too. It's really amazing!"
While lots of kids get an occasional cavity, millions of children have tooth decay so severe that it interferes with their ability to eat, sleep, and concentrate in school. The good news is that tooth decay, a bacteria-induced infection, is preventable.
"When kids join the club, they learn how to prevent tooth decay. When families support this great cause, we can help kids in need. And that's what feels great — that we really can make kids' futures better."
If you would like to enroll your child in the club — it's free! — please visit www.AmericasToothFairyKids.org. And to make sure your child's teeth and your own are decay-free and as healthy as possible, please contact us today to schedule your next appointment.
By East Ellijay Family & Cosmetic Dentistry
January 14, 2015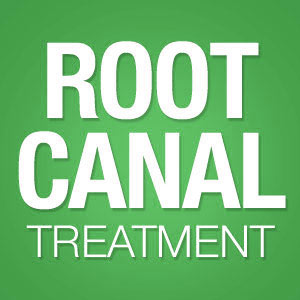 The term "root canal" is a part of our social lexicon, and not always with a positive meaning. But contrary to its negative reputation, a root canal treatment can make all the difference in your dental health.
Here are 3 things you may not know about this important procedure.
A root canal treatment is a "tooth" saver. Decay deep inside the tooth pulp puts the entire tooth at risk. The infection not only destroys nerves and tissue in the pulp, it has a direct path to the root through tiny passageways known as root canals. By cleaning out this infected tissue, then filling the empty pulp chamber and the root canals with a special filling, the procedure stops the disease from further harm and seals the tooth from future infection. Without it, it's highly likely the tooth will be lost and other teeth threatened by the infection.
A root canal doesn't cause pain — it relieves it. The biggest misconception about root canal treatments is their supposed painfulness. That's just not true, thanks to anesthetic techniques that numb the teeth and gums — and any discomfort afterward is quite manageable with mild anti-inflammatory drugs like ibuprofen. The procedure actually stops the real pain, caused by the infection damaging and finally killing the tooth's nerves, when it stops the infection.
Root canal treatments are even more effective thanks to recent advancements. Not all infected tooth situations are the same: some teeth have smaller offset passageways called accessory canals that grow off a larger root canal that can be quite difficult to detect and access. Missing them can leave the door open for re-infection. In recent years, though, endodontists, specialists in root canal disorders, have improved the way we address these complications using advanced technologies like specialized microscopic equipment and new filling techniques. The result: a lower risk of re-infection and a higher chance of long-term success.
Hopefully, you'll continue to enjoy good dental health and won't need a root canal treatment. But if you do, rest assured it won't be the unpleasant experience you might have thought — and will be a welcomed solution to pain and threatening tooth loss.
If you would like more information on root canal treatments, please contact us or schedule an appointment for a consultation. You can also learn more about this topic by reading the Dear Doctor magazine article "A Step-By-Step Guide to Root Canal Treatment."